Handling money can be complex and confusing, especially in our volatile world. Right? A professional is going to have the expertise, be less emotional, and definitely know more than you. Right?
Well… maybe yes and maybe no. Or, maybe sometimes. But definitely not always.
There is one person that you should always turn to for financial direction.
This person knows your situation from the inside and out. Who? Why it's you silly rabbit!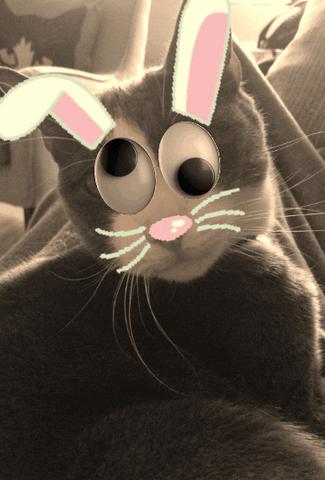 You might be thinking, "damn right it's me!" Or, maybe instead thinking, "Don't call me a silly rabbit – you're the one who's got this all wrong Ellen. I suck when it comes to money. It doesn't interest me, I'm no good at managing it, and I'm scared of making big mistakes."
Here's what I'm talking about. What you think and say about your money makes a huge impact on what shows up in your life.
This is worth repeating…
What you think and say about your money makes a huge impact on what shows up in your life.
So what are you saying to yourself? Most people are hard of hearing when to listening to their own money thoughts and beliefs. If you want better financial results, and to feel increased contentment when it comes to your money, start listening to yourself. Most importantly, start hearing your own good intentions.
Are you giving yourself strong, positive money messages
like: "I've got this." "This isn't so hard." "I am always able to bring money in when I need it."
Or …
Are you like most people who at times are like the mean teacher who thought they were helping by telling you how you'd never succeed? Do you berate yourself for making mistakes? Ever say or think: "I don't have a head for money." "I wish someone else would just take care of this for me." "I'm such an idiot – I never should have done that!"
We've all had times of worry and insecurity around money. And, hanging out in this place of scarcity thoughts while hoping for prosperity is like swimming in sludge and thinking it's a great workout. Could you end up in better shape? Maybe. And, you could end up feeling like crap and making it much harder to get the results you desire.
I'm all for outsourcing the things that others can do better than I can or things that aren't a good use of my time (for example, I'm a CPA and I don't do my own taxes). But please …
Do not outsource or delegate your goals and what you value.
Once you get quiet and listen to your own good advice your path to prosperity becomes clear.
P.S. When you're ready and the time is right, let me know if you want to have a conversation about how to listen to your own good intentions when it comes to money. Just email me at ellen@ellenrogin.com and put "intentions" in the subject line.
Click
to subscribe to the Prosperity Tips newsletter.
Like this post? Click below to share…